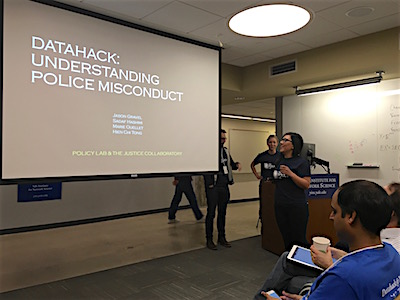 The Policy Lab and Justice Collaboratory would like to thank the 25+ hackers at this past weekend's Yale Data Hack who  took our police misconduct hack challenge!
Five teams of hackers dove into data from The Invisible Institute to help visualize and analyze network patterns of police misconduct in Chicago.
The results were an amazing set of hacks–including award winning hacks for top design and second-place overall hack!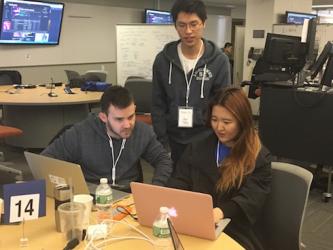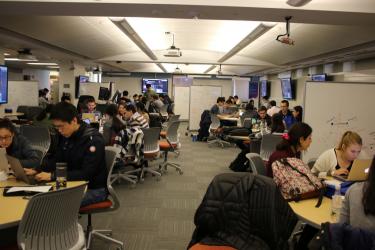 Data Hackers at work during the event.
Big thanks to the Yale Institute for Network Science for putting on this great event.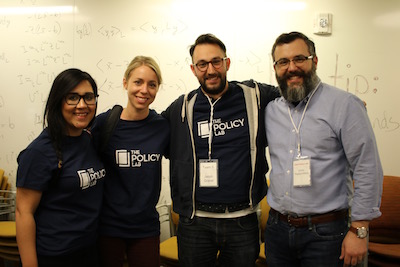 Andrew Papachristos (Director of The Policy Lab)  with members of a Data Hack team focusing on police misconduct.